AUTHORISED DEALERS

Michelin ranks among the world's greatest brands. 25 driver titles and 27 manufacturer titles in the World Rally Championship (WRC) More than 390 wins and 28 driver titles in MotoGP™. With €700 million spent every year on R&D, innovation is one of the pillars of Michelin's strategy to stand out from competition. Today, it is the world's leading manufacturer of fuel efficient tires and a pioneering champion in the industry since 20 years.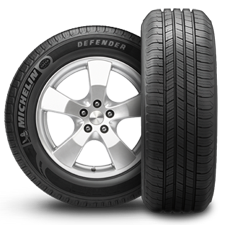 MPirelli designs and engineers tIres that have been individually developed to enhance the features of each car model, guaranteeing the highest levels of safety and sport performance in any condition. Tires available for entire range of cars including ASTON MARTIN, PAGANI, MERCEDES AMG, PORSCHE, JAGUAR SVR, MCLAREN, BMW MOTORSPORT, BENTLEY, LAMBORGHINI, FERRARI, AUDI SPORT, MASERATI Pirelli is unveiling its latest digital platform at the 2018 Geneva Motor Show.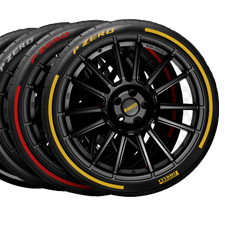 The Goodyear Tire & Rubber Company is an American multinational tire manufacturing company founded in 1898 Goodyear manufactures tires for automobiles, commercial trucks, light trucks, motorcycles, SUVs, race cars, airplanes, farm equipment and heavy earth-mover machinery. GOODYEAR HAS THE TIRES FOR EVERY CAR.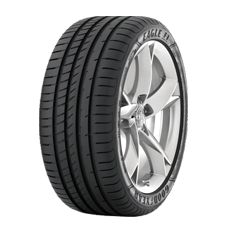 The Bridgestone Group delivers a wide range of tires to customers around the world, such as tires for passen­ger cars, trucks and buses, aircraft, const­ruction and mining vehicles, motorcycles, etc. We do much more than great tires. They provide Low rolling resistance design, Racing-inspired performance, versatile performance.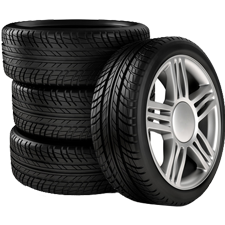 ALSO DEAL IN THIS BRANDS

Yokohama Tire Corporation is the North American manufacturing and marketing arm of Tokyo, Japan-based The Yokohama Rubber Co., Ltd., a global manufacturing and sales company of premium tires since 1917. Servicing an extensive sales network throughout the U.S., Yokohama Tire Corporation is a leader in technology and innovation.The company's complete product line includes tires for high-performance, light truck, passenger car, commercial truck and bus, and off-the-road mining and construction applications.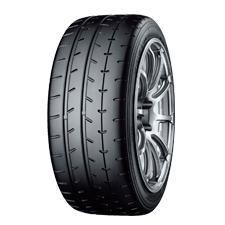 The division produces tires under the brand names of Continental, Uniroyal, Semperit, General Tire, Viking, Gislaved, Euzkadi, Sime Tyres, Barum, Mabor, Matador, AmeriSteel, Novum, Simex, Astrum Blue, and TecnoTread. For the commercial sector, we offer digital solutions for the comprehensive and efficient tire management of our fleet customers as well as the complete life-cycle, including hot and cold retreaded tires, for optimizing efficiency.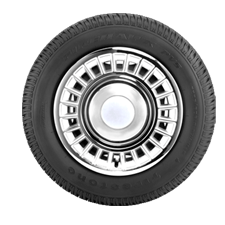 MRF is recognized for its drive towards continuous quality improvement and customer satisfaction. It has won the JD Power award not once but 12 times till date. It has also won the TNS and CAPEXIL awards for being voted as the most trusted tyre company in India.MRF uses cutting - edge technologies in predictive testing and design validation before it leaves the drawing board. These advances have significantly brought down the time to market for new designs.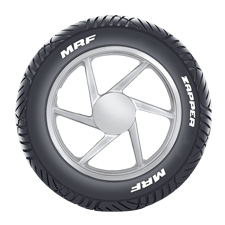 The company markets its products under our two global brands- Apollo and Vredestein. These products are available in countries across the globe through a vast network of branded, exclusive and multi-product outlets. Apollo Tyres has multiple manufacturing units in India, the Netherlands and Hungary.At the end of the financial year 2018, the company clocked a turnover of US$ 2.28 billion, backed by a global workforce of approximately 16,000 employees.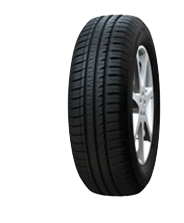 CONTACT US
&nbsp&nbsp&nbsp&nbsp#8-2-270,Opp.tv9 Office, Road. No #3,
&nbsp&nbsp&nbsp&nbsp&nbsp&nbsp&nbsp&nbsp&nbsp&nbsp Banjara Hills, Hyderabad-500034

&nbsp&nbsp+91 9396537554, 040-48536554,
&nbsp&nbsp&nbsp&nbsp&nbsp&nbsp&nbsp&nbsp&nbsp 040-23540673

&nbsp&nbsp&nbspindiandecars@gmail.com

&nbsp&nbsp&nbsp&nbspMonday -sunday
&nbsp&nbsp&nbsp&nbsp&nbsp&nbsp&nbsp&nbsp&nbsp&nbsp 10:45am–9:00pm
&nbsp&nbsp&nbsp&nbspDoor No. 2-50/CZ/NR, Survey No. 62,
Beside Cyberabad Police Commissioner Office, Gachibowli, Hyd -32.

&nbsp&nbsp&nbsp&nbsp&nbsp040-2988 7554,&nbsp&nbsp+91 63054 50083,
&nbsp&nbsp&nbsp&nbsp&nbsp&nbsp&nbsp&nbsp&nbsp&nbsp&nbsp +91 63054 59088

&nbsp&nbsp&nbsp&nbsp&nbspindiandecarsgb@gmail.com

&nbsp&nbsp&nbsp&nbspMon-Sat-10 AM to 9.30 PM
&nbsp&nbsp&nbsp&nbsp&nbsp&nbsp&nbsp&nbsp&nbsp&nbsp&nbsp Sunday-11 AM to 8.30 PM